Moonspire
A downloadable Commodore 64 game for Windows, macOS, and Linux
No-one was prepared for the Draxx onslaught on Arcturus 7. Thousands of lives were lost in the initial attack, and hundreds more in the chaotic aftermath. The remaining human colonists rallied and began to strategize a retaliation, but it was too late. The Draxx had called back their forces to the far side of the planet's only moon - taking with them the control orbs from the now rapidly cooling thermal-boosters, halting the terraforming process and reverting the planet back to an inhabitable and desolate ice world.
YOU are mankind's only hope. Infiltrate the Draxx Moonspire, cause as much devastation as possible and reclaim the stolen orbs!
Moonspire is a sprawling flip-screen exploratory sci-fi shmup developed for the 1983 Commodore 64 home computer by Dušan Milivojević. Initially created as a short one-level demo back in 2014, this final six-level commercial release of the game features over 260 screens to fight through, enhanced firing mechanics and audio by Ari "agemixer" Yliaho.
---
Moonspire features:
A classic old-school mix of exploratory and shmup arcade action!
Futuristic low-res 16-colour graphics!
An awesome SID-rocking acid soundtrack!
Six levels comprised of 264 screens!
Three weapon types with separate ammo counters!
Multiple difficulty levels!
Full PAL & NTSC compatibility!
Both keyboard-only and joystick control systems.
For further information on the game, please check the press kit.
---
Playing Moonspire on Windows, Mac or Linux
Please note that the downloadable Commodore 64 version available here is primarily for use with emulators, but can also be run on a real C64 via hardware such as the 1541 Ultimate II or Turbo Chameleon. For emulator users, we recommend VICE, as it works on a variety of operating systems and is very user friendly. In fact, we've even included a pre-configured Windows, Mac and Linux version of the emulator with the download as well as some simple user instructions (we're nice like that).
---
Buy Moonspire on Cartridge for your Commodore 64 Computer!
Enjoyed Moonspire on your modern-day PC? Have an old Commodore 64 stashed away in the loft? Well, you'd be a fool not to grab a physical copy of the C64 version - it comes boxed with a manual, poster, map, vinyl RGCD sticker and even a postcard, just like in the good old days!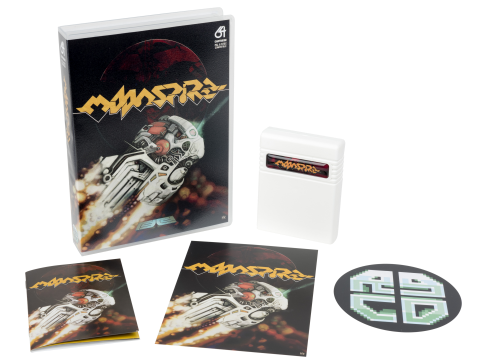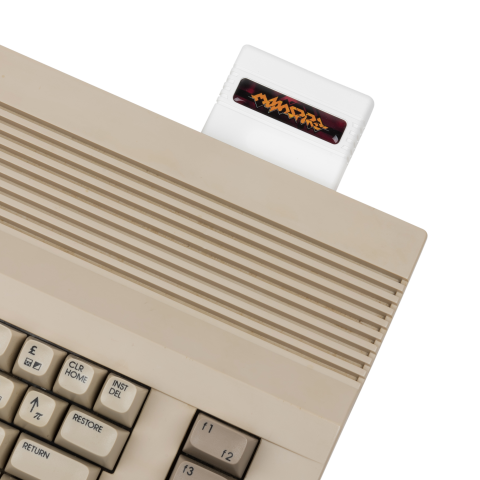 Head on over to our online store to order your copy today :)
Purchase
In order to download this Commodore 64 game you must purchase it at or above the minimum price of $2.99 USD. You will get access to the following files:
Moonspire (C64 Binaries and VICE)
48 MB
Moonspire (C64 Binaries Only)
6 MB
Comments
Log in with itch.io to leave a comment.
I love this. So you first made the game in BASIC, and then ported it to PC?
A little presentation of the game for the french people ;) Enjoy !