Powerglove
A downloadable game for Windows, macOS, and Linux
The world's fossil resources are exhausted. Two polar subterranean thermal reactors supply the increasing energy demand of mankind. An explosion in the Northern polar thermal reactor has destroyed all primary and secondary energy connections and contact with the engineers and rescue robots has been lost.
Without an energy supply the death of billions is imminent! We need the five control diamonds to engage the station's backup systems. Use the shielded suit and the Powerglove to protect you against the maintenance robots.
You're our only hope!
---
Powerglove is a classic-era run 'n' gun game developed by Lazycow for the 30 year old Commodore 64 home computer, initially released as an entry in the 2013 RGCD 16K C64 Game Development Competition (where it placed 3rd out of 15 entries). The final version was released as a 16KB physical game cartridge in September 2014, complete with additional content and features.
Guide the hero through the polar thermal reactor complex, navigate the complex network of transport tubes, locate the five control diamonds and blast away every rogue robot that stands in your path!
This itch.io exclusive PC/Mac OSX/Linux version of the game is based on the Commodore 64 original (with some minor enhancements, such as parallax scrolling and optional pimped spritework).
Powerglove features:
Classic run 'n' gun action!
Seven types of fiendish mechanical monsters to vanquish!
Cool stuff to collect (including Powerboots)!
Authentic and pimped C64 artwork!
SID Soundtrack by Cyborgjeff!
Controller support!
---
Buy Powerglove on Cartridge for your Commodore 64 Computer!
Enjoyed Powerglove on your modern-day PC? Have an old Commodore 64 stashed away in the loft? Well, you'd be a fool not to grab a physical copy of the C64 version - it comes boxed with a poster, map, little vinyl stickers and everything, just like in the good old days!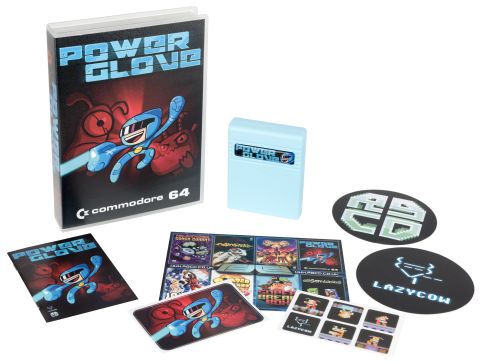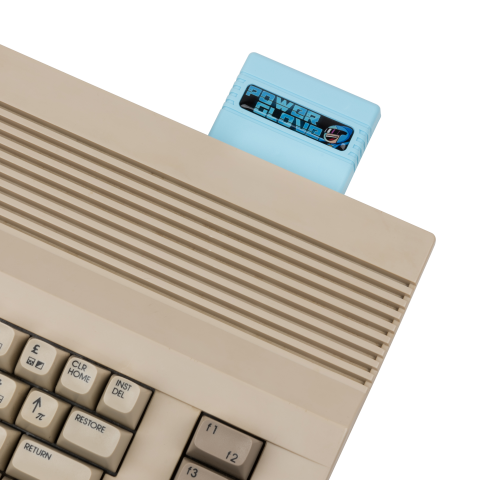 Head on over to our online store to order your copy today :)
(The C64 version is available to buy as a physical cartridge. A2 and A3 posters are also available for purchase).
---
Please note that the downloadable Commodore 64 version available here is primarily for use with emulators, but can also be run on a real C64 via hardware such as the 1541 Ultimate II. For emulator users, we recommend VICE, as it works on a variety of operating systems and is very user friendly. In fact, we've even included a pre-configured 32-Bit Windows copy with the download together with some simple user instructions (we're nice like that).
The Windows, Linux, Mac OSX and Commodore 64 versions of Powerglove are ALL available for FREE.
Download
Click download now to get access to the following files:
Powerglove (Windows Version)
2 MB
Powerglove (Linux Version)
2 MB
Powerglove (Mac OSX Version)
2 MB
Powerglove (C64 Version) (C64 Binaries and VICE)
42 MB
Powerglove (C64 Version) (C64 Binaries ONLY)
1 MB